Are you searching for some of the
best eReaders of

2020
? Great to have you on board as we have just finished reviewing top 7 eBook readers on the market.
eReaders have been around for years now and unlike before, but with early Amazon dominance, there were not many other alternatives, until now.
Despite more options being available, we would like to see more companies making ebook readers, but unfortunately, the market entry into this space requires a mammoth amount of work and investment, hence the limited competition and weakening, but nevertheless – Amazon dominance.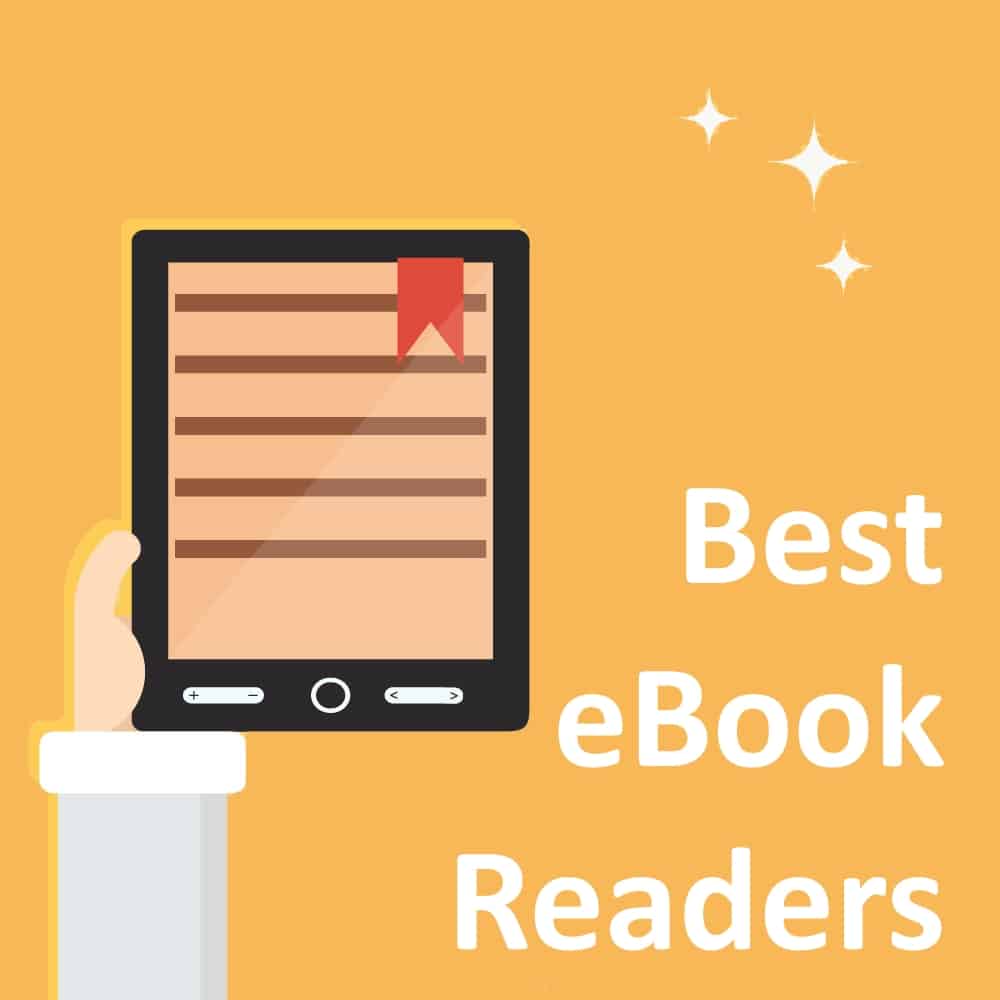 Despite that, the days of Amazon Kindle devices being the only eReader option are long gone. The market now offers other alternatives, however not as many as we would like to. Given the alternatives available – should you still go for a Kindle device or there is a better fit for you?
We have reviewed multiple eReaders and have shortlisted seven of the best eBook readers currently on the market in each price category and highlighted their cons and pros. At the end of the article, you will find a quick table summarising eReader features in detail or a quick summary table right below.
Screen size / Storage / Battery Life / Page Turn Controls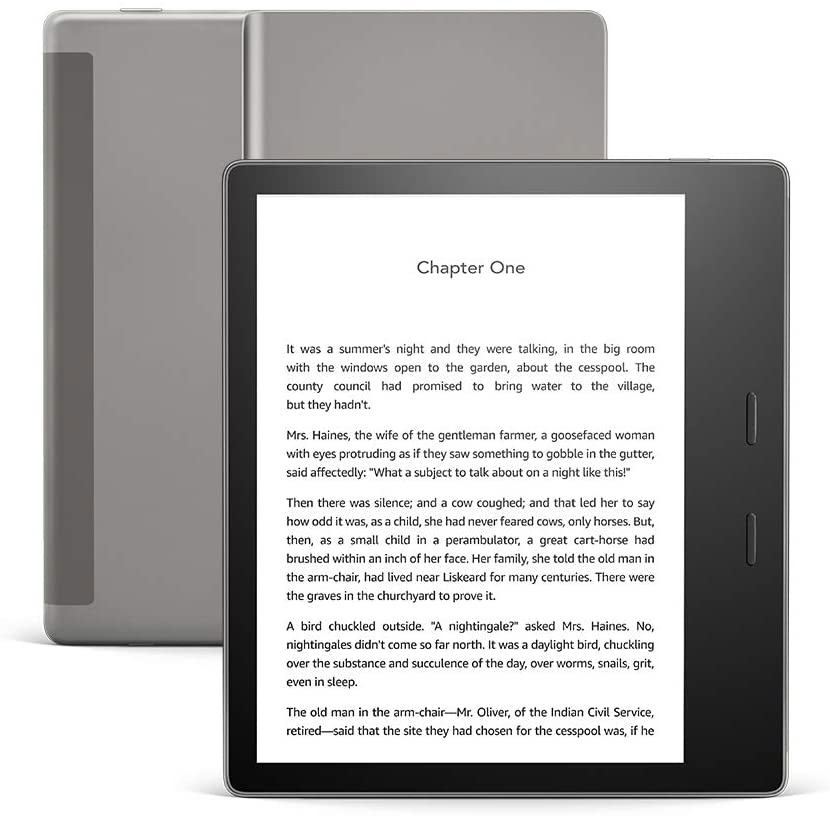 Best Kindle Ever Made – Kindle Oasis
The top Kindle in the line up. Great build quality, waterproof, ergonomic design and the richest set of features in the Kindle range.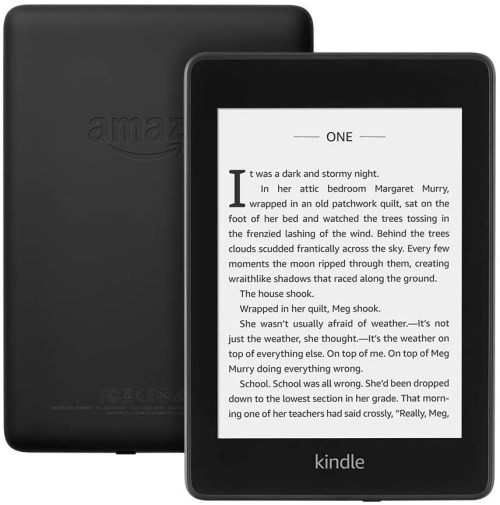 Best Value Kindle – Kindle Paperwhite
Great all-around mid-level Kindle that has all the features to make an average reader happy. Best battery amongst Kindles.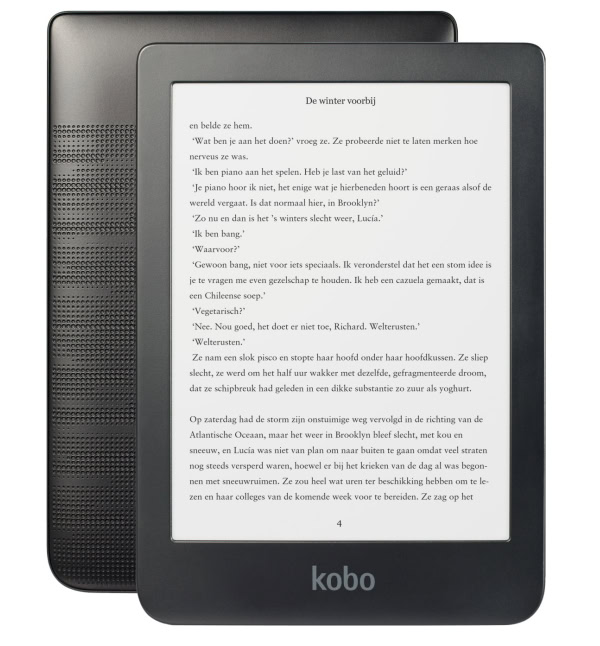 Best Paperwhite Alternative – Kobo Clara HD
A very capable and lightweight eBook reader with a comfortable grip, adjustable backlight and a crisp HD screen. Almost identical in price and features to the latest Kindle Paperwhite, but uses Kobo ecosystem.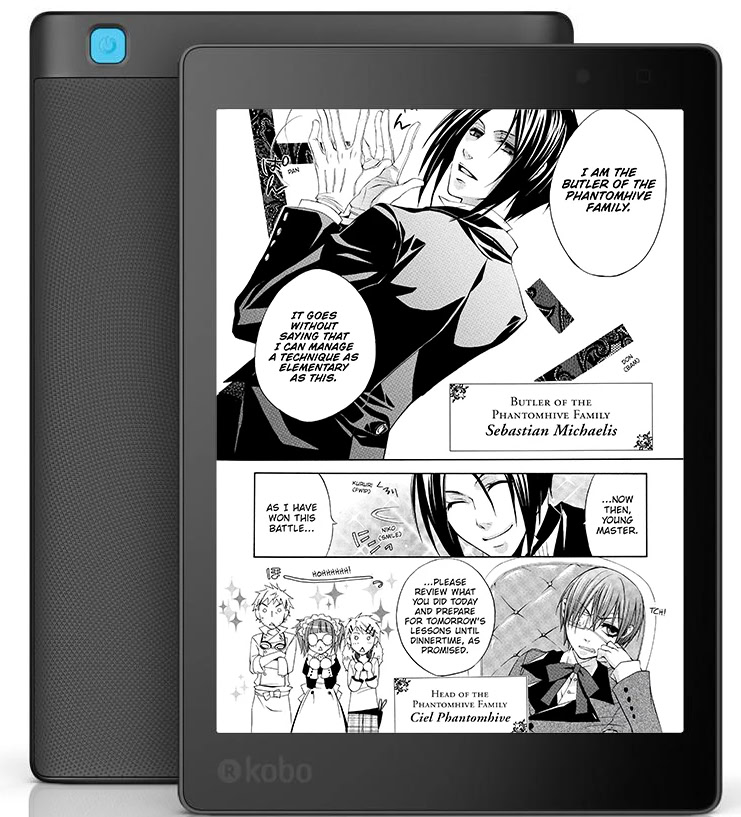 Best eReader Overall – Kobo Aura One
Premium eReader with the second biggest screen in our review. Crisp and high-resolution display quality. Feature packed and supports almost all digital book formats that exist.
Best Value eReader – Nook Glowlight 3
One of the best budget eBook readers around. Lightweight design, rubber coating, and physical page flip buttons set a new ergonomic benchmark in the budget segment.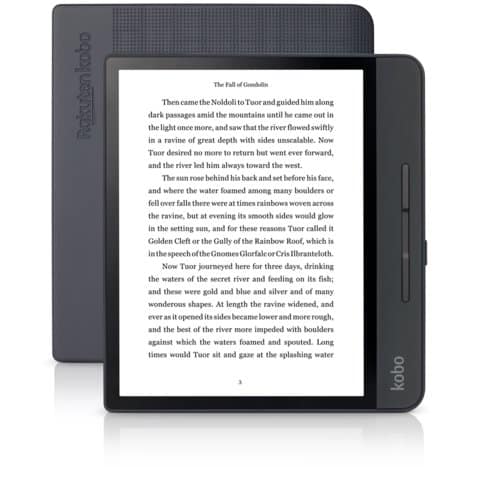 Best Large Screen – Kobo Forma
Despite having the largest screen in our review, it is also one of the lightest eReaders we have ever tested. Packed with features and supports both portrait and landscape modes.
Best Kindle For Kids – Kindle Kids Edition
A Kindle spcifically designed for kids that features parental controls, tougher body, black & white glare-free display and weeks of battery capacity.
Best eReader Tablet with Most Storage – Boox Max3
A professional grade device designed to boost productivity. Advanced PDF features, foreign language support and best note taking and sketching tools on the market.
At a premium price tag, the Amazon Kindle Oasis provides a luxurious reading experience that closely resembles traditional reading.
Built with a sturdy IPX8-rated aluminum frame, Kindle Oasis is made for one-handed readers who like to read everywhere.
With the return of the page-turning buttons and ergonomic design, you can read comfortably anywhere you want. It is also one of the fastest models in the Kindle range.
Illuminated by 25 evenly-spread LEDs, its 300 PPI  7-inch touch screen delivers crisp and easy-to-read pages.
To help reduce eyestrain, it optimizes the screen for reading with 24 gradations of color ranging from brilliant white to warm orange. You can also set the color of your pages manually.
Thanks to Bluetooth and Audible support, this e-reader is optimized for audiobook integration. Whispersync allows you to switch between reading and listening seamlessly. You can also use your Kindle email to transfer any titles from your old Kindles. The Kindle Oasis can last you about 6 weeks on a single charge.
Although it is a great investment, it comes with a premium price tag. Besides, the 7-inch screen can also be quite bulky if you are used to traveling light.
Bottom Line
A top of the line e-reader, this waterproof Kindle Oasis features a sharp and bright HD display with automatic lighting adjustments. Thanks to the ergonomic design and navigation buttons, it is optimized for one-handed reading. It is more expensive than other Kindles, but it is the most advanced e-reader that makes reading a treat.
Design & Build Quality

100%

100%

Features

95%

95%

Battery Life

90%

90%

Value

70%

70%
POSITIVE
Screen display with 24 tones and hues
Ergonomic and IPX8-rated design
Audible integration
Bluetooth and WiFi support
Page-turning buttons
NEGATIVE
Bulky
Pricey
No headphone jack
Featuring a slimmer and sleeker design, Amazon Kindle Paperwhite is the perfect package of style, value, and functionality.
Using a 6-inch backlit display with 300 pixels per inch, delivers crisp and readable text under any light conditions. It also uses a flush front with bevels and a glare-free screen to minimize eye strain.
Paperwhite tries to preserve the more paper-like nature of E Ink display because the light guide shines the light inward toward the screen rather than outward.
With an IPX8 waterproof design, you can use your Kindle anywhere you like without worrying about water damage.
For audiobook lovers, this e-reader offers a seamless e-book to audiobook transition that allows you to listen to audiobooks without needing to install additional apps. Besides that, you can also easily buy new titles or transfer digital books to your Kindle via Bluetooth and WiFi.
It has a 6-week battery capacity but tends to diminish very quickly if you keep these features turned on.
Amazon Kindle Paperwhite is available in 8GB or 32GB options. Your eBook collection can contain 4000 to 5000 eBook titles on the 8GB version, while the 32GB version can hold beefier audio files. Besides a storage capacity upgrade, this e-reader also allows you to use dark mode, set up individual reading profiles, and reading presets.
To accommodate the sleeker and slimmer design, this Kindle eBook reader omitted the beloved navigation button. Except for the physical on/off button, everything can be accessed and operated from the touchscreen.
Bottom Line
The waterproof Amazon Kindle Paperwhite delivers tons of value with its upgraded storage space, larger battery, and sharper display. Although the page-turning button is omitted, it compensates with its intuitive and easy-to-use interface. With Bluetooth and WiFi connection, this e-reader provides both an affordable and comfortable reading experience to avid readers.
Design & Build Quality

90%

90%

Features

75%

75%

Battery Life

90%

90%

Value

90%

90%
POSITIVE
IPX8 waterproof design
10% slimmer and more durable now
Bluetooth-compatible
Feature-packed with the latest Kindle software
Affordable, great price – feature balance
NEGATIVE
Battery drains quickly
Lack of page-turning button
Clara HD is the latest release in a value eBook reader line up from Kobo devices.
The eReader is designed to be a direct competitor to a highly successful Amazon alternative, Kindle Paperwhite.
The front of the e-reader features a sharp six-inch touch screen that offers a 300 pixels per inch resolution. The screen is housed in a super compact casing that is small enough to fit in the back pocket of men's jeans.
At the back, Kobo Clara HD has a unique textured grip that feels nice in the hand and improves grip and comfort allowing you to hold it with your fingertips.
The eReader is very comfortable to hold over long periods of time due to its ergonomic and lightweight design. With only 166 grams on the scale, Kobo Clara HD is the lightest eReader in our review.
Despite being a budget eReader, it features an impressive three to four weeks of battery capacity given an hour a day of use.
Similar to the Nook Glowlight 3, Kobo Clara HD features a ComfortLight PRO – color-changing LCD backlight. The smart technology allows you to adjust the color warmth setting to suit your liking and environment. You can pick a color tone between a standard blue and a softer yellow backlight. In addition, the backlight can dynamically change color based on the time of day and the amount of light available.
Borrowing eBooks from your local library has also been made easier with a new software update. If your library has Overdrive integration, you can see the contents of the ebook library on your device. As a result, you are able to borrow most books from your reading lists by virtually by downloading them. Conversely, Kobo Clara HD has a smaller collection (over 5 million library books) than Amazon but it appears that most library books we've checked are available on both marketplaces.
Bottom Line
Kobo Clara HD is the lightest eReader in our review. Despite being a value eReader, it comes with all the important features. The adaptive LCD screen backlight is smart and can automatically adjust the display color temperature based on the environment to ensure the least amount of strain is put on your eyes. If you are looking for a non-Amazon e-reader with comparable features to Kindle Paperwhite, Kobo Clara HD is one of the top eBook readers around that is worth having a good look at.
Design & Build Quality

90%

90%

Features

80%

80%

Battery Life

90%

90%

Value

80%

80%
POSITIVE
Impressive battery capacity
Multi color LCD backlit
Can borrow thousands of digital books from the online library
Affordable
NEGATIVE
Not waterproof
You may not have heard a lot about Kobo due to the Amazon Kindle dominant position in the United States market.
For the rest of the world, the picture looks slightly different as people use Kobo's e-readers more an more and it is rapidly gaining popularity.
We actually have a deep respect for Kobo as it is a highly innovative company. You will find that many new features like the ones you see today on Kindles have actually first appeared on Kobo's e-readers. Larger screen or water-resistant body, just to name a few.
Aura One is the flagship e-reader in Kobo's line up with a solid and durable build.
The back of the device has a rubberized, textured finish that makes it more comfortable to grip and hold the e-reader with one hand.
Being a premium eBook reader, Kobo Aura One features a 7.8 inch screen with the simply amazing display quality. With 1872 x 1404 resolution screen that features 300 pixels per inch – it packs more pixels than any other e-reader we've tested. The text is crisp whether you use it in the shade or in the sun. Though the size of the screen may not appeal to everyone, I personally found it to be perfect for my reading preferences.
It is also quite enjoyable to use for late-night reading. The Aura One has an integrated backlight that automatically adapts to your environment. Although it works well, I feel the display is not exactly evenly lit with more light being available at the bottom of the screen.
One of the newer additions is the night mode, which gives your screen an orange shade to reduce the strain on your eyes. This may not be for everyone, yet some users may find it quite useful.
The user interface is slick, clean, and intuitive. The home screen displays the details of the current book you are reading as well as articles that you have saved in your Pocket account. Overall, it feels more user-friendly and informative compared to Kindle e-readers.
The biggest advantage that Aura One has over any Kindle e-reader is the support of open ebook formats such as ePub, PDF, or Mobi. It allows you to host and browse ebooks in one place irrespective of where they came from.
The areas where the Aura One seems to underperform is actually the Kobo's ecosystem. It is not as dynamic, offer-rich, or complete. it also appears to be less competitive in terms of the price compared to Amazon (at least the books I've checked).
In terms of the battery performance, the eReader can last up to a month on a one charge. This is not the most outstanding result we have seen, yet more than sufficient for practical use.
Whilst Kobo devices are still making their name in the US, I think they deserve a lot more attention than they currently have. Part of the reason is the dependency on the eco-system which is not as mature as Amazon's. Before you make a decision to buy Aura One, I suggest you drop by their online eBook store and check the books you are interested in. Make sure that not only the book selection is there but also the prices are being competitive. I found some books to be more and some to be less expensive than on Amazon.
Bottom Line
Aura One is a great eReader with outstanding build and design quality, crisp screen, and slick user interface. It is also one of the most feature-rich e-readers on the market delivering a top-notch reading experience.
The downside is the ecosystem that is still not as rich and as refined as Amazons. At the same time, if the Kobo's store and the eco-system, in general, is not amongst your priorities the Aura One is the best e-reader the money can buy today.
Design & Build Quality

90%

90%

Features

90%

90%

Battery Life

80%

80%

Value

80%

80%
POSITIVE
Water resistant
Big, clear high definition screen
Supports more eBook formats than other eReaders
Blue light night mode
NEGATIVE
No page turning buttons
Perhaps too expensive for what it is
Ecosystem is not as strong as Amazon's
Nook GlowLight 3 is the latest entry level e-reader from Barnes & Noble.
The device is positioned as a mid-level model, which makes the waterproof Kindle Paperwhite its direct competitor.
Unlike its older sibling – Nook GlowLight Plus, the new version looks and feels basic, which actually happens to play to its advantage.
It does not have an aluminum body, glass screen or water resistance rating, yet what it does have is a stunning level of practicality for indoor reading. Perhaps the best we've seen in e-readers so far.
The screen features a 300 pixels per inch resolution inherited from Nook Glowlight Plus. The display quality is crisp and has a real paperback book feel. The touch screen is complemented by an advanced backlight system which has 7 white and 6 yellow LED lights.
Not only the 13 LEDs result in an even light distribution across the screen, but they also allow the e-reader to change the tone from cool white to warm orange in order to make your night reading experience more pleasant. The tone adjustment can be done manually or you could let the eReader seamlessly adjust it for you. It does not have an ambient light sensor to control the tone level, as it uses the timezones and time of the day instead.
The large screen bezel initially looked dated to us, yet we have quickly changed our minds as soon as we have started using it. The thicker bezel has actually allowed the placement of two physical page-turning buttons on each side. Tapping the buttons flips the pages forward or backward, whereas double tapping flips the whole chapter. We have actually liked those buttons so much, that despite it being such a simple feature – it made all the difference for us.
Nook Glowlight 3 also comes with updated software which improves the user experience. The user interface has adopted a flat design coupled with higher resolution graphics. The book shopping experience has also been improved and became quite robust and clean.
This entry-level e-reader has the Barnes & Noble Readouts integrated, which allows the readers to discover new books by featuring author interviews, previews, and free content. It also supports EPUB universal eBook format which opens the door to so many free eBooks out there.
Like any device, the Nook Glowlight 3 has its flaws. Although it supports the PDF format, the experience it delivers is mediocre and inconsistent. The e-reader takes too long to respond to the zoom commands or sometimes does not even register them. If you are planning to extensively use PDF files, there are better options from Kobo to choose from.
Bottom Line
Overall, the rubbery coating, lightweight design and thick bezel with physical buttons have created an exceptional level of comfort and ergonomics. It feels easy and comfortable to use, especially at night. It works equally well with thousands of books downloaded from the free resource or the Barnes & Noble public library. The comfort light feature is the icing on the cake, which makes the Nook Glowlight 3 as one of the best value eBook readers for home use we have ever reviewed.
In fact, if we had to put the ecosystem preference to the side, we found Nook Glowlight 3 to deliver a more pleasant experience than Kindle Paperwhite, which is quite a statement to make if you think of it.
Design & Build Quality

90%

90%

Features

90%

90%

Battery Life

80%

80%

Value

90%

90%
POSITIVE
Comfortable and ergonomic fit
Physical buttons to turn pages work exceptionally well
Backlight system is amongst the best on the market
Supports ePub format
NEGATIVE
PDF support is sub par
Slow performance at time
Kobo Forma is the latest addition and the flagship of the Kobo's e-reader range.
It features an asymmetrical design similar to Kindle Oasis where the page-turn buttons are located on the right side of the device.
The eReader was specifically designed for ravenous booklovers who tend to spend extended time reading eBooks.
Kobo eReaders are known for being innovative as they were the first ones to make eReaders waterproof, pioneered the backlight color temperature adjustment system and support almost all eBook formats you can think of.
Kobo Forma is a worthy successor that brings a couple of innovative and handy concepts to the eBook reader world.
First, it features a large brand new high-resolution display that supports 1440 × 1920 pixels and boasts 8″ of real estate resulting in an impressive pixel density. Despite the largerst eReader screen in the lineup, Kobo Forma strikes the best screen size and weight ratio we have seen in eBook readers. The display uses both Carta HD and Mobius technology which is not common as manufacturers tend to pick one or the other. Utilizing both technologies allowed to deliver extremely crisp image quality, yet remain surprisingly lightweight at 197 grams and thin at 0.17 inches.
The eReader also comes with an innovative backlight system that allows the color temperature adjustment and the color change itself. You can pick between blue, white, or yellow to adapt to the environment and make it easier on your eyes, especially when reading in the dark. The option to change colors may sound unnecessary at first, yet when you start using it, you will find it hard to revert to the standard white Kindle backlight. Also, the quality of the backlight is significantly better than any Kindle made so far.
Another handy feature is the built-in gyroscope that allows the reader to flip between portrait and landscape modes automatically by changing the eReader's orientation. Alternatively, you can lock the orientation to disable the gyroscope.
Most eReaders allow users to control the text format by using presets that change line spacing, font sizes, and margins. This time, Kobo takes the text format customization to a whole new level as each parameter can be fine-tuned using individual sliders.
When the eBook reader was designed, careful consideration was given to PDF and EPUB files format support, which Kobo managed to execute almost flawlessly. In addition, the CBR and CBZ file format support is great and allows manga, graphic novels, and comic books to be displayed cleanly and well-formatted.
The rapid page turn system, first seen on Aura One Limited Edition from Kobo, has also been incorporated into Kobo Forma. The system allows fast page turns by dragging your finger from the right or left part of the screen into the center and holding it down. Page turns are noticeably quick, and the text on pages being flipped is always clean and readable.
Lastly, the oversized eReader features a unique Overdrive integration and Pocket support. It allows users to browse local public libraries and make them available on the eReader. Pocket, however, allows website and blog content to be pushed on to the eReader. That can be achieved using the Pocket browser extension that is available for all major browsers.
Bottom Line
Kobo Forma is the new flagship in the Kobo's lineup and rightly so. It has all the features you can expect a premium eReader to have. It is waterproof, extremely light, has an amazingly clear display and allows you to customize the settings to get the best reading experience like no other eReader on the market.
If you consume lots of graphic content, read for hours on end, especially in low or no light conditions Kobo Forma is the reader to buy. It does come with a hefty price tag, but for some of us, it will be worth every penny.
Design & Build Quality

90%

90%

Features

90%

90%

Battery Life

90%

90%

Value

60%

60%
POSITIVE
Large 8 inch display with landscape mode support
Waterproof
Lightweight and comfortable to use
A lot of free content using Pocket or OverDrive integration
Blue and yellow backlight
NEGATIVE
Expensive
Based on the basic Kindle, Amazon Kindle Kids Edition provides a safe and distraction-free reading environment for your little bookworms.
It features a 6-inch screen with 167 PPI and weighs about 10 ounces – the perfect dimension for kids to tote around.
It uses 16 shades of grey to deliver sharp lines and letters but can be a bit underwhelming for typically colorful children's books.
The bright side is, you can change the font size quite easily to streamline your child's reading progress and help develop overall reading abilities. 
The parental pin allows you to set age filters, daily reading goals, and add media for your children. You can also use the pin to access the standard Kindle software and adult content. The battery lasts about 4 hours on a single charge.
Amazon's Kindle Kids Edition is a bit pricier than the standard Kindle, but it comes with a 1-year subscription to Amazon Kid+ that gives you full access to the Amazon library and removes all ads. Besides that, your library, via your book selection learns your kid's interests and recommends books accordingly. It also includes a headphone port that allows your kids to read and listen audiobooks (purchased separately) at the same time. Alternatively, you can wirelessly connect Bluetooth headphones for even more comfortable listening experience.
The downside is, Kindle Kids Edition, just like the basic Kindle has a mediocre screen resolution compared to the other Kindle products. It's also prone to some lagging since it doesn't use a powerful processor. Although it is not waterproof, this e-reader comes with 2-year no-questions-asked insurance coverage.
Bottom Line
Amazon Kindle Kids Edition is perfect for families with kids since you can use the parental pin to monitor your kids' reading materials or use the device for yourself. It comes with 2-year insurance and a 1-year subscription to Amazon Kids+. Although it is not very fast, it is one of the best e-readers to get your children interested in reading.
Design & Build Quality

80%

80%

Features

70%

70%

Battery Life

80%

80%

Value

70%

70%
POSITIVE
Parental dashboard
4-weeks on a single charge
Bluetooth and headphones compatible
2-year insurance coverage
NEGATIVE
Not waterproof
Can feel laggy
Only greyscale
Onyx BOOX Max 3 has the biggest screen among e-readers with a 13.3" screen – almost double that of the Kindle Oasis 2.
That being said, it is surprisingly light at 17.2 oz.
It runs on the Qualcomm Snapdragon 625 processor with 4GB of RAM, which is pretty fast for an Android-powered reading tablet.
With a flat-front e-ink 207 PPI screen, it delivers sharp and crisps texts that rival the mid-range Kindle. 
The BOOX Max3 is ideal for students as it provides a wide range of features for studying, such as sketching tools and full-page translation for foreign language books.
In addition to a stylus that makes it easy to take hand notes, there are other tools that take it a step further, such as an AI-based handwriting recognition function and annotation features. It also has USB-C charging with OTG capacity that supports external accessories, a micro-HDMI port, and Bluetooth connectivity.
Besides that, it offers tons of customization options to personalize your reading experience, like font sizes, brushing through text, and searching for a specific word in an eBook. You can read pretty much any text format on the market with this device.
The device is based on the Android operating system which comes with Google Play Store integration and multiple apps. For reading proprietary formats and other things that the Max3 cannot do out of the box, you can browse the app store library for solutions.
However, the interface can be a bit temperamental because of the sheer amount of content on the app store. It is also not waterproof, which is quite unusual for a high-end reading tablet.
Bottom Line
Onyx BOOX Max3 has the biggest E-ink screen on the market with its 13" display. It features crisp texts, an impressive number of personalization options for reading, and robust note-taking tools. Although it can be temperamental to use, its long list of useful features and connectivity options make it one of the top reading tablets for students.
Design & Build Quality

80%

80%

Features

90%

90%

Battery Life

80%

80%

Value

70%

70%
POSITIVE
Huge screen
Fingerprint recognition
Tons of connectivity options
Full page translation and useful reading tools
Impressive app store
NEGATIVE
Expensive
Temperamental
Not waterproof
Best Rated Ebook Raders – Feature Comparison
| | | | | | |
| --- | --- | --- | --- | --- | --- |
| | Kindle Oasis | Kindle Paperwhite | Kobo Clara HD | Kobo Aura One | Nook Glowlight 3 |
| Screen Size | 7″ | 6″ | 6″ | 7.8″ | 6″ |
| Resolution | 300 ppi | 300 ppi | 300 ppi | 300 ppi | 300 ppi |
| Storage | 8 or 32Gb | 8 or 32Gb | 8Gb | 8Gb | 8Gb |
| Built-in Light | 12 LEDs | 4 LEDs | 8 LEDs | 8 LEDs | 13 LEDs |
| Page Turns | Touchscreen + button | Touchscreen | Touchscreen | Touchscreen | Touchscreen + buttons |
| Battery | < 6 weeks | < 8 weeks | < 4 weeks | < 4 weeks | < 6 weeks |
| Connectivity | Wi-Fi + Cellular | Wi-Fi + Cellular | Wi-Fi + Cellular | Wi-Fi | Wi-Fi |
| Waterproof | IPX8 | IPX8 | No | IPX8 | No |
| EPUB support | No | No | Yes | Yes | Yes |
| Audible | Yes | Yes | No | No | No |
| Weight | 6.8 oz | 6.8 oz | 5.8 oz | 8.11 oz | 6.5 oz |
| Dimensions | 6.3 x 5.6 x 0.33″ | 6.6 x 4.6 x 0.3″ | 6.3 x 4.3 x 0.3″ | 7.7 × 5.5 × 0.27″ | 6.9 × 5 × 0.4″ |
Ebook Reader or Tablet?
So if you are like me and enjoy ebook reading, chances are you would like to have your library organized and most important of all – have it with you on the go. If you do, there are a couple of options to consider for your digital library. There are both public libraries and paid ones and picking one may dictate your device choice.
Although some may question the eReader practicality and debate about eReader vs tablet thinking that if you have the former, you do not need the latter. Others may even convince you to go back to your favorite paper book.
We actually disagree, as we believe the two devices have been intentionally designed for two different purposes and should not be compared as equivalents. There are multiple reasons that make modern eReaders a better reading choice:
A high resolution screen screen designed for easy reading and less eye strain.
Glare resistant
Pixel density
Water-resistant (some models)
Lighter and cheaper than a tablet
Better battery capacity (weeks long)
Book-like feel when reading
Smart color temperature adjustment
Overall, if it is reading you are after, no tablet can really beat an eBook reader and we can help you pick the top eReader of 2020.
If you would like to watch an expanded version of the differences between eBook Readers and Tablets, see the video below:
Alternatively, you can always opt for ebook reader apps such as a Kindle app or others compatible with your mobile device, iPad or a tablet. They provide the most cost-effective solution to e-reading but deliver the least impressive experience of all.
How to choose the best eBook Reader?
There are a number of factors you would need to consider before shortlisting your top picks and buying ultimately buying an eReader that fits your needs. It is recommended to familiarize yourself with key eBook reader's features by reading product reviews and manufacturer's specifications. Below I have listed some handy tips for you to consider.
Screen Dimension
You might be asking yourself what screen type and how big should you get?
In terms of the type – basic e-readers use monochrome, E Ink technology screens to display text and some basic graphics. E Ink displays looks a lot like paper, and it's easy on your eyes as it does not strain them as much. On the cheaper models, it's not backlit, so you'll need additional light to see the text, like you would with a printed book. However, most eBook readers these days include edge lighting that help you see in the dark. Also, most models, allow you vary the intensity of the brightness from being quite dimmed to flashlight-bright.
As for the size – it appears that the market has established 6″ ink screens to be the most popular amongst the readers. But don't worry, if your preferences are different, we have more options on our list ranging from the smaller screen 6″ to almost 8″ in diagonal that we would be happy to recommend.
Outdoor use
In case you are someone who likes reading outside, then sun glare and water exposure may not make it easy for you. If you are an outdoor book lover reading out on a sunny day, then having a screen that is glare resistant is not only a better option but a must. If on top of that you like reading on the beach or next to a pool, then some level of water resistance would be highly recommended.
Connection
Most eReaders these days come with Wi-Fi, so I'd be staying away from the ones that don't. The question is more about whether you need a cellular internet connection or not. I personally do not find this feature useful, as I never run out of books to read while on the move. In fact, I tend to upload the books on my eReader way in advance. For the ones that do need to download books while on the go – a cellular internet connection would be required.
Ecosystem
The downside of eBooks is that there are multiple different formats as there is no universally agreed format amongst the publishers yet. This means that your Kindle eBook would not work on Kobo's or Barnes & Noble's eBook reader devices and vice versa.
There are also free or open formats such as ePub. You may know, but Google, for example, offers over a million books in that format without asking for anything in return. This is great, but if you are a Kindle user – ePub is not supported as Amazon only allows books from the Amazon ecosystem to be used. There are ways around it by using a third-party application, yet natively the ePub support does not come with Kindles.
We suggest that you start by browsing the online eBook stores such as a Kindle store from Amazon, Kobo, or Barnes & Noble to make sure that the types of books you like reading are available there. This decision has a long term nature as going along you'll be adding books to your library making your dependence on the ecosystem stronger by day.
In terms of eBook volume, Amazon has superior eBook selection but you should also compare the prices to ensure you are getting a good deal as they vary between the stores.
eBook Apps
If you are planning to read books on multiple devices, such as your phone or tablet, then you need to ensure that there is an e-book reader app available for your device.
Battery Capacity and Life
Unlike tablets and mobile devices, eReaders can last for weeks. Typically modern eBook readers can last between four and eight weeks. If you are doing a lot of travel, this factor may be important to consider.
Price
If you are looking for the best budget e-book reader you might be pleasantly surprised as the prices for eReaders have recently fallen. There are now eReaders available on the market for under $100, whereas the premium models can get close to $300. As most of the time, the price point is driven by the features available, so you need to make sure that you are not buying an eReader that has some cool features that you will never use.
Other
There are many other things to consider, such as which charting port it uses – Micro USB or USB Type-C? Colour of the device's body – do you like black or grey? Where is the power button located and can you press it using one hand? How does the lock screen work, is it secure, and many others. But most of them are secondary and should not greatly impact your purchasing decision.
Which eBook Reader Supports What Format?
One of the main things you want to get right when picking the new e-book reader for yourself is to make sure it can read your file types. The truth is that there are close to 30 different file types, and most eBook readers would not support all of them. Below is the breakdown of Kindle (including Amazon's Kindle for Kids) and Kobo e-readers and the file formats they natively support.
Kindle
Kindle Format 8 (AZW3)
TXT
PDF
unprotected MOBI
Kindle (AZW)
PRC
Formats including HTML, GIF, DOC, DOCX, JPEG, BMP, and PNG files can be supported, but require conversion. Although EPUB format is not natively supported, you can convert it to a supported file type. At the same time, the process is cumbersome, and it breaks Digital Rights Management. Lastly, Apple iBooks are not supported.
Kobo
PDF
MOBI
JPEG
GIF
PNG
EPUB
EPUB3
TXT
HTML
RTF
BMP
TIFF
CBZ
CBR
As you see, Kobo devices support most eBook file types with exception of Apple iBooks and Kindle files. No other eBook reader out there has such a wide eBook reader file support.
 We thought that you may also be interested in the below buyer's guides:
Frequently Asked Questions
What eBook File Standards Are Available?
The most used open file standards are Adobe PDF, TXT, and ePUB. Amazon Kindles, however, use Amazon's proprietary AZW file format, which can only be used on a Kindle.
What is ePub?
It is a type of an open electronic book file standard set by IDPF. The format can be read on multiple devices such as tablets, computers, eReaders.
The format is supported widely by most ebook readers except Amazon Kindle Paperwhite and other Amazon Kindles.
Does The Display Really Feel Like Paper?
Some models have a more paper books feel than others, but in general, it is as close to a paper book as screen can get. Most manufacturers use E Ink technology screen type technology that delivers a consistent reading performance even under direct sunlight.
Can I Read eBooks on My Computer?
Yes, but before you can read your e-books on your laptop or PC, you need to have an application installed first.  You can use iBooks for IOS, Google Play Books for Android and if you want to read on Windows, the eBook Reader is a great alternative.
No, you can not as e-books are usually subject to a single user license. You can share the eBook between your own devices however.
What Wireless Connection Do You Need for eReaders?
The short answer is – most of the time you do not need any. This is due to modern devices being capable of storing thousands of books with their internal storage. At the same time, if you ever feel that you are running out of space, most major vendors offer cloud storage. It allows you to download books to your device whenever you need them, in which case a connection to a Wi-Fi hotspot is required.